This store requires javascript to be enabled for some features to work correctly.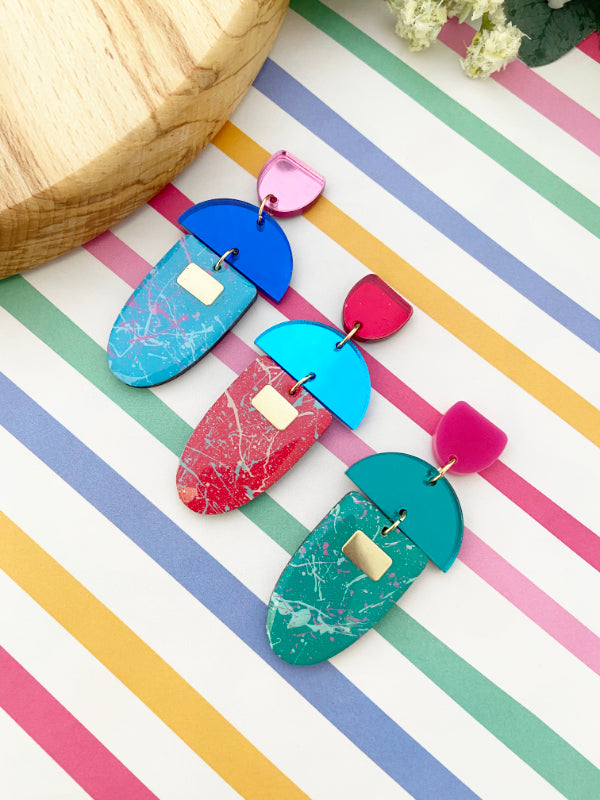 New Jewellery Collection
My new collection is now live !!

I decided to call this .... drum roll please, The Colour Splash Collection, yes days and days of brain storming I'II have you know went into this ! 

I wanted to step away a little bit from my usual colour block scheme and add little dots and colourful splashes here and there.  I did trial a few pieces before I dipped my toe into doing more and my splatter discs turned out to be one of my best sellers yet ( Jackson Pollock eat your heart out ! ) and so if that wasn't a sign.

I put together a few images, see below to give you an idea of these designs, but if you want to see the full collection, you can click on the link below.

I'm still working on more pieces, but seeing as Mother's Day is just around the corner, I thought these would make for a nice gift for all the Mammies.
Shop here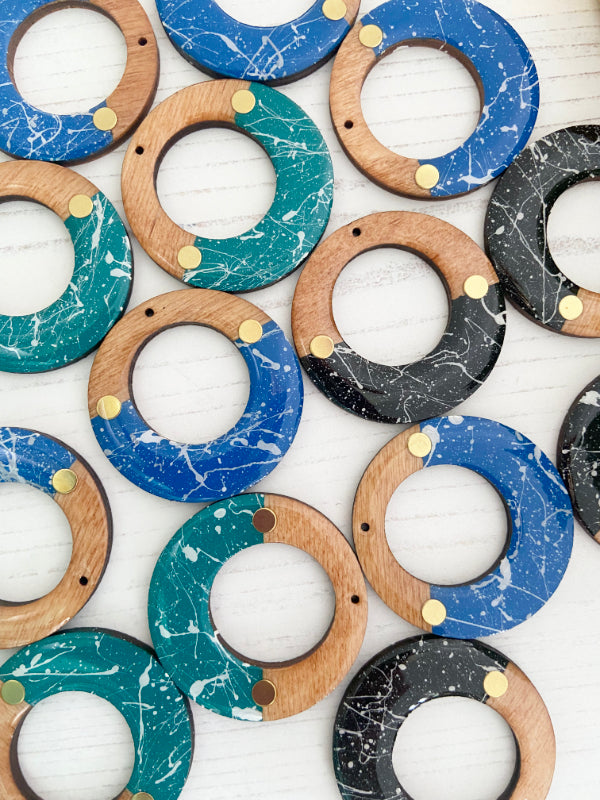 Circles in jewel tone colours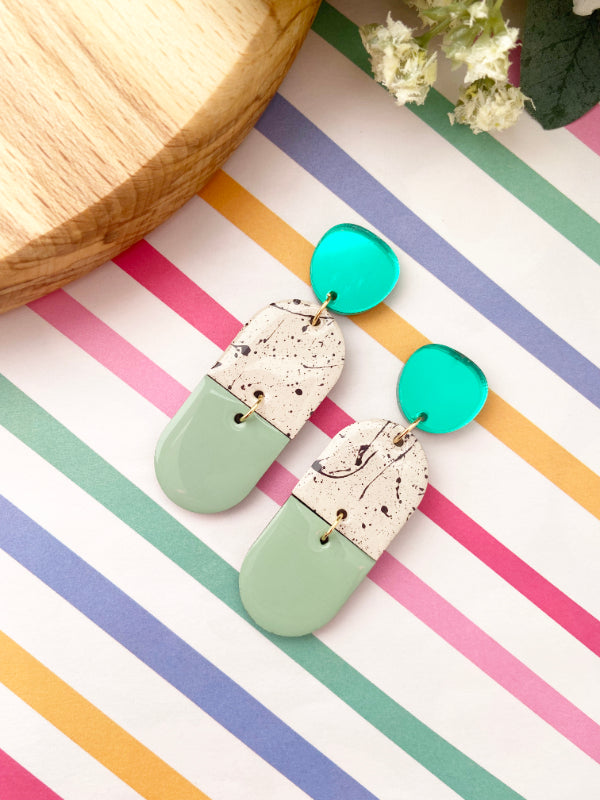 Bar blocks and these are available in other colours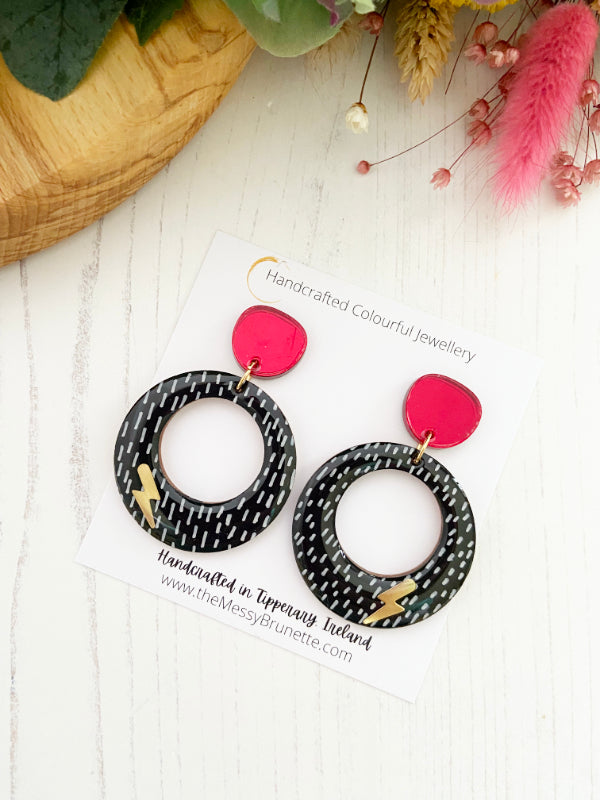 Design twist on these with some brass bolts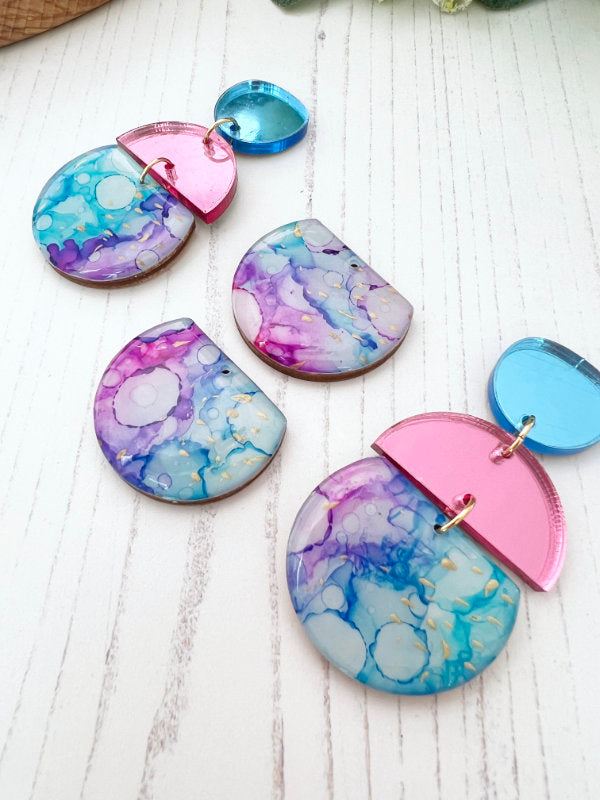 Some alcohol inks on these colour drops, a nice mix against the acrylic